The boat featured is not currently for sale by Boatshed. The boat information and images presented are part of Boatshed's back catalogue of the 25,000+ boats we have listed in the last 20 years and appear here for general information and guidance purposes about Boatshed and our boat selling systems and services
The boat featured is not currently for sale by Boatshed. The boat information and images presented are part of Boatshed's back catalogue of the 25,000+ boats we have listed in the last 20 years and appear here for general information and guidance purposes about Boatshed and our boat selling systems and services
Meet the Builder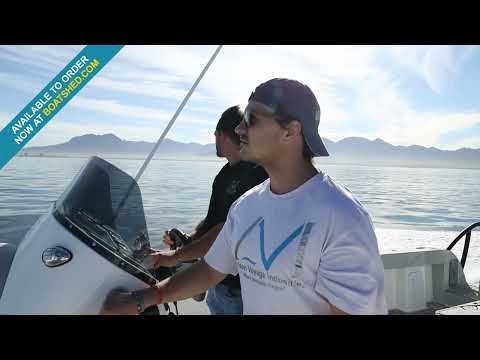 Invicta - Meet the Builder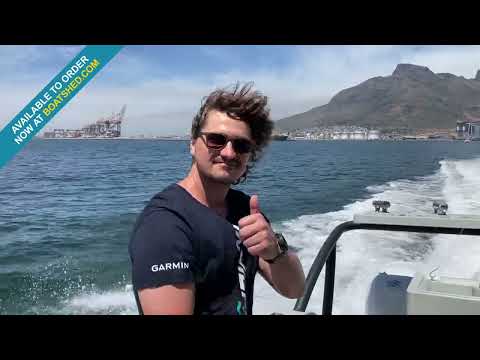 Invicta - Boatica Yacht Show
Invicta Power Catamaran 30 (excluding Engine/s & Electronics)
Want to hear from the builders of the Invicta Power Catamaran boats? See our exclusive interview with them now.
Lifestyle & Use
This boat has been designed for game fishing and the cabin version will be ideal as a pleasure boat. It comfortably averages 25 to 35 knots keeping surprisingly dry. There is plenty of space, the 30ft vessel comfortably fits up to 12 adults on board.
Unique Features
The high-performance hull features two transverse steps allowing for passive ventilation which decreases wetted surface area and can increase fuel efficiency up to 10 15% when planing. The standard version comes with live bait holding tanks and rod holders.
Design & Build
An in-house, 100% South African design and build, based on extensive research and pre-production virtual tow tank simulations. Is available with a simple centre cockpit or as a full cabin version, utilizing the same hull.
Prices & Process
The listed price is Ex-Factory, ex VAT and does not include engines or electronics. Build time is around 18 weeks. Optional upgrades are available and the manufacturer will work together with you to quote, create and build your perfect boat.
Extra Details
| | |
| --- | --- |
| Designer | Henry Swanepoel |
| Builder | Maiden Voyage Industries |
| Lying | Gordons Bay Cape Town |
| Fuel capacity | 580.0 ltr (127.6 USG) Total - 2 Tanks |
Mechanical
| | |
| --- | --- |
| Cruising speed (approx) | 25 knots |
| Max speed (approx) | 46 knots |
Engine options: 2 or 4 engines, minimum of 300 hp, maximum of 800 hp.
Battery requirements: 1 battery/engine + 1 house battery.
Batteries are charged by engine, additional charging systems can be fitted as optional extra.
Dimensions
| | |
| --- | --- |
| Length | 9.00m |
| Beam | 3.60m |
| Draft Max | 0.45m |
| Displacement | 3,800kg (8,379.0lbs) |
| Headroom | 2.10m |
| Storage | In water |
Construction
| | |
| --- | --- |
| Construction | GRP |
| Underwater profile | Multihull |
| Finish | Gelcoat finish |
Optional extras:
- Fresh water tanks
- Holding tanks
Accommodation
Optional extra:
- Hot water system
Accommodation
Optional extra:
- Hot water system
Deck Gear
Electric windlass
1 anchors
(Grapnel)

Nav Equipment
Optional extras:
- External compass
- Autopilot
Where the particulars herein give details of a boat, whether new or used, they are intended to give a fair description of the vessel but are not guaranteed as accurate or complete. They shall not form part of any offer or contract for the sale of the vessel. The prospective purchaser is recommended to independently check the particulars and the vessel. The vendor is not selling in the course of a business unless otherwise stated. Personal property is excluded from the sale of the vessel unless specifically included in the listing specification above or in a purchase contract. Personal property may be equipment or gear not permanently attached to the vessel including but not limited to: artwork, entertainment equipment, fishing equipment, TV receivers, recreational equipment, kayaks, tools, and personal appliances. Photos that may incidentally depict owners' personal property do not convey that such items are included in the sale of the vessel unless such items are specifically listed herein. At all times, where the particulars herein give details of a new boat and/or a new boat to be supplied/built by a builder/manufacturer, or a boat to be chartered, via our introduction, we do not guarantee or assume responsibility for the accuracy or reliability of any information offered by third-party companies in respect thereof including without limitation new boat builders/manufacturers, charter companies and/or companies/businesses which are 'Friends of Boatshed'. We shall not be responsible for, or party to, any transactions, contracts or agreements between you and such third-party providers of products or services and it is incumbent upon you to verify such details direct with such entities and contract with them at your sole discretion and on terms that you agree.