Find the right boat for you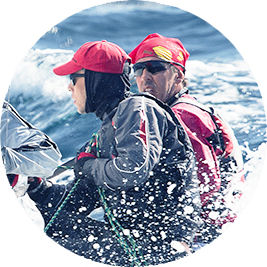 Selling your boat?
We take care of every step when it comes to selling your boat.
1
Your broker will advise you of the most suitable price to market your boat at.
2
Your broker will work with you to create a detailed listing for your boat.
3
We handle the negotiation process for you, ensuring you get the best deal.
Why Boatshed?
Boatshed is one of the world's largest yacht brokerage groups that prides itself on giving potential buyers the most complete and accurate picture of the boat that they want to buy.

Boatshed Brokers personally visit every boat that they list, taking unlimited photographs and videos which are available online to registered users anywhere in the world.
Read more
Here's what our customers have to say...
The only feedback I have is that it has been a very easy and enjoyable transaction. I wish it was always like this. I will not hesitate in recommending your services.
— Buyer (12/23), Boatshed Essex
Totally personal, but professional service from advert to sale. Whole process ran smoothly.
— Mark Nov 2023, Boatshed Yorkshire
I was pleased that I chose Boatshed Norfolk. I have sold many boats over the years but never have I sold one as fast as Steve at Boatshed sold mine. And the details he put up on his website plus videos were faultless. In actual fact so good I nearly…
— Edward W - December 2023, Boatshed Norfolk
A really professional and friendly service from Gary. Marketing was prepared with care and the videos were particularly great. Thanks for all your help. I would definitely use Boatshed again.
— David R - December 2023, Boatshed Norfolk
Nic Parton set a fair and realistic price for my boat and was thorough in producing a list of her details and specifications. The boat sold for just under the asking price, which I was pleased with. The boat was under offer in less than 3 months from…
— Simon Butler November 2023, Boatshed Hamble
Very pleased with the sale of my boat. Paul attended each viewing and quickly responded to my messages and phone calls. Thanks again.
— Ivan Carruthers Nov 2023, Boatshed Yorkshire